Why your skin may not be glowing despite adequate care
We all wish for flawless and glowing skin, without any trace of acne and blemishes. As such, people stock up on cleansers, toners, serums, moisturisers, sunscreens, and so on, to get the desired skin. However, some continue to struggle with dull skin despite regular skincare. "Skin does not glow despite regular care due to many internal changes in the body such as hormonal fluctuations, deficiency, stress, extreme sun exposure, ongoing medication and harsh weather conditions, such as winter produce a lot of dryness which leads to dullness," Dr Deepti Grover, Dermatologist, Cosmoderma Skin Clinic said.
Adding, Dr Aanchal Panth, a dermatologist, recently took to Instagram to share a few common mistakes which may be hampering the progress you want to see with your skincare routine.
Using too many products
While the idea of applying too many skincare products may look fancy, it's not good for your skin. "When you lather too many products you are essentially diluting the agents. You may not be able to see results. It is best to treat the top two concerns first. This way you can reduce the number of products used," Dr Panth said.
Not reapplying sunscreen
You are using the best skin care products but if you are not protecting your skin from the sun, you will not be able to notice improvement. "Reapplication is important especially if you are outdoors or sit next to a window or drive long distances," she mentioned.
Changing products too quickly
The expert explained that an active agent requires at least 4-6 weeks to see results. "If you are switching products too quickly, you are not giving it enough time to work."
Over exfoliation
This is a common problem due to the increasing number of products with AHA and BHA, Dr Panth said. "If you have dry skin or normal skin, twice a month exfoliation is enough. For oily skin or combination, once a week is adequate. If you have sensitive skin, stay away from exfoliation," she suggested.
Not using a good moisturiser
The most simple and important part of any skincare routine is using a moisturiser. "If you are using serums but not luring them with a good moisturiser, your skin will not feel hydrated or healthy. There are many types of moisturisers to suit all skin types. Every skin requires a moisturiser," she said.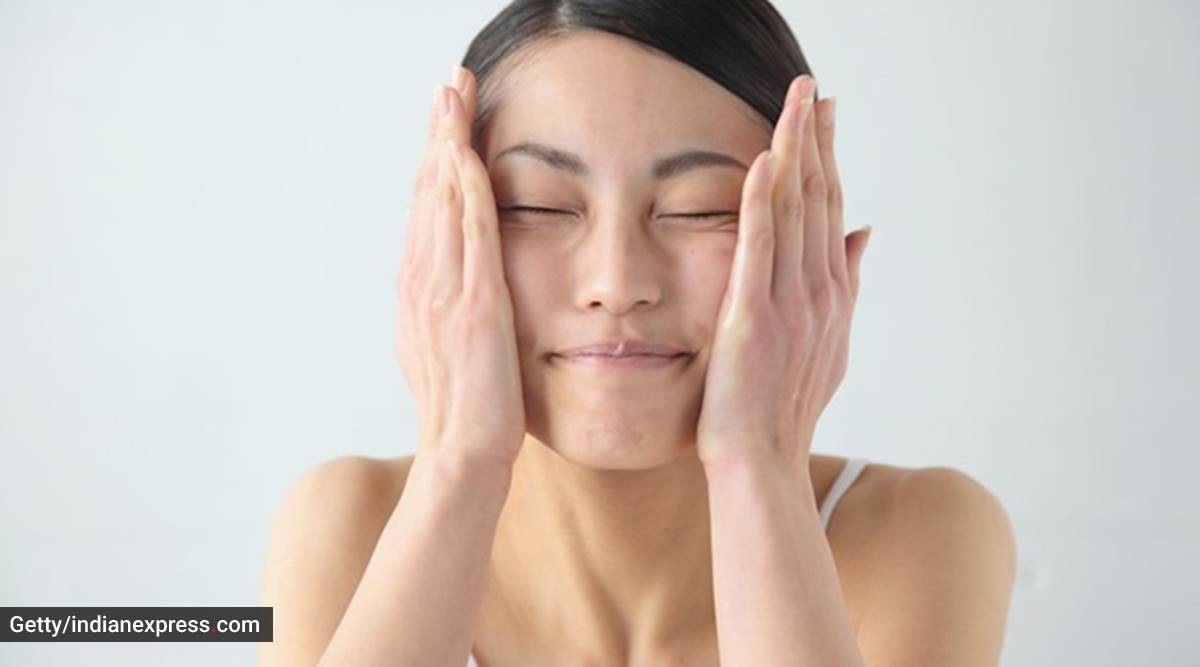 Give your skin the pampering it deserves (Source: Getty Images/Thinkstock)
Not focusing on a healthy diet
While taking care of our skin, we often overlook the significant impact of diet and lifestyle on the same. "Try to take a diet rich in fresh fruits and vegetables with a healthy balance of protein, carbohydrates and fats. Low sugar and low salt intake are encouraged," she suggested.
Not exercising regularly
Citing studies, Dr Panth said that even exercising 4 hours a week for a month can positively change the way your skin looks. "Regular exercise helps in controlling stress, improves blood circulation to the skin and makes you look and feel younger," she said.
Agreeing, Dr Vivek Malhotra, Dermatologist, Beau Visage said that skincare regimen is not the only factor responsible for glowing skin. Here are some tips suggested by the expert.
*Balanced diet rich in vitamins and minerals along with adequate water intake is important. Follow a regular dietary schedule. Include seasonal fruits and vegetables in your diet. Avoid excessive intake of processed and junk foods.
*Both the number of hours of sleep, as well as a regular sleep routine/pattern, are important. If you wake up fresh, your skin will keep looking fresh throughout the day.
*Stress management should be a part of your lifestyle. And the stress includes mental/psychological, physical as well as screen stress. Limit screen time.
*Regular usage of sunscreen on a daily basis, even if you are indoors, is mandatory. Choose a sunscreen for your skin. Look for 30+ SPF, with at least PA+++ protection against UVA.
*Quit smoking. It not only damages your health but also reduces the healing capacity of your skin and contributes single-handedly towards early ageing.
*Your skin doesn't remain constant with changing seasons and also age. So just keep altering your skincare regime accordingly.
*Don't be influenced by social media, unqualified influencers, tall claims in product commercials, etc. Trust your skin only to a qualified Dermatologist.
If your skin continues to suffer despite proper care, there is a need to investigate and get to the root cause, Dr Grover said. "Other important steps are to correct the deficiency, use skincare products according to the weather and use sunscreen to shield the skin from UV rays. One should opt for a healthy lifestyle including healthy eating and regular exercise. Last but not least, if it is due to any side effects of medicine, consult the doctor immediately," she concluded.
📣 For more lifestyle news, follow us on Instagram | Twitter | Facebook and don't miss out on the latest updates!